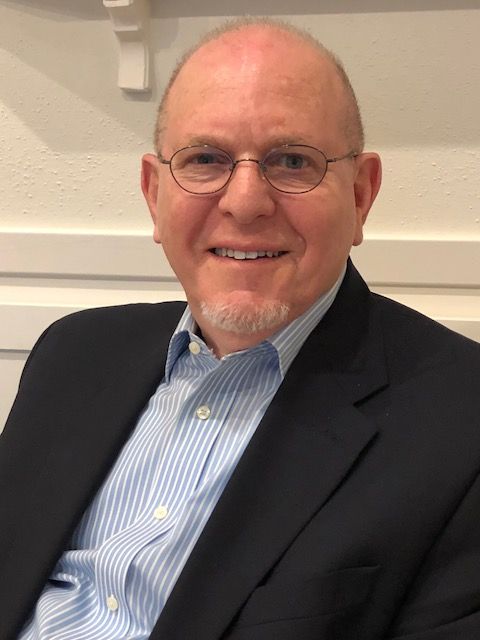 Mark L. Krinsky
As an Executive Career Coach, I apply 25+ yrs. of experience as both a Coach/Adviser and executive recruiter in working with a broad spectrum of business professionals. Utilizing keen listening skills and introspective analysis, I work with clients to 1) understand their backgrounds, 2) assess career objectives, (3) revise and improve resumes, 4) conduct mock interviews and 5) provide assistance with job offers and prospective employers.
A native Houstonian, I graduated from Colgate University (Hamilton, NY) with a liberal arts degree and Columbia University (NY City) with a master's in healthcare administration. After starting my career in New York City with an academic, regional medical center, I worked in executive recruitment firms in the Midwest (Chicago and St. Louis) before returning to Houston.
I participate in a broad spectrum of continuing education activities that sharpen and expand my Coaching skills and knowledge.
My purpose is to collaborate with each client to improve every aspect of his/her professional profile and help establish a process for securing a new role. It's attributed to the philosopher Socrates that "the key to change is to focus all your energy, not on fighting the old, but on building the new."
I enjoy collaborating and celebrating with clients as they grow professionally and individually.

Career Assessment
Initial Resume Review & Analysis
Core Goals and Career Path
Targeting Employers, Industries & Core Needs

Resume Prep
Revisions, Better Graphics and Overall Presentation
Multiple Drafts: Analysis & Final Editing with Future Revisions
"Blue Light for a Blue Suit": Different Resumes for Different Jobs

Job Search Strategy
Core and Specialty Websites
Well-Matched, Ideal Employers
Skill Fits: Thinking "Outside the Box"

Interview Preparation
Employer Specific: Reading Their Website/ Doing Your Homework
Specific Job Analysis
Keys to Effective Interviewing
Educating Recruiters About You

Mock Interviews
Phone Screen & In-Person
Role Playing: Recruiter/Hiring Mgr. vs. You
Analyzing & Improving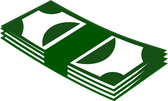 Job Offer Assistance
Base Salary: Pivotal Factor
Total Cash Compensation Pkg
Job Offer: Forging a Win-Win
Welcome To Houston Career Coaching – An Astute Step In Starting A New Chapter In Your Career
Welcome to Mark Krinsky's Career Coaching platform. You have arrived at the right place if you need insights, guidance, collaboration, and on-going support in evaluating your career path, professional strengths, achievements, and objectives. I offer Career Coaching that is pragmatic and adapted to mesh with your personality and style. Our work will be collaborative with an understanding that you have final approval in considering my suggestions or recommendations.
As my client, you will be introduced to a multi-step process focused initially on resume development and then proceeding to select exercises that will equip you with knowledge and confidence as you apply and compete effectively for well-matched jobs.
Houston Career Coaching: Comprehensive Services
As you may well know, greater Houston is a sprawling region comprised of multiple counties totalling more than seven million in population. Despite the predominance of Energy-related companies and one of the world's premier medical centers, there is a broad spectrum of industries and employers who seek talent at all levels. It takes a highly experienced Career Coach to help you manage what can be a daunting labor market.
I offer sound, experience-tested Career Coaching Services with insights based on years of working in the Houston labor market, whether in downtown and central locales such as the Galleria or the Heights or the strong, growing labor markets in suburban Sugar Land, The Woodlands, League City, or Katy. You need and deserve a knowledgeable Houston Career Coach to help you compete skillfully.
Houston Career Coaching: Your Guide To Achieving Success.
Hiring a qualified, professional Career Coach can instantly accelerate your career transition opportunities. However, if you have yet to do so and wish to find an experienced, successful one, then look no further. Houston Career Coach Mark Krinsky will provide you with multiple insights and skills in attaining a job you have envisioned and would be a key factor in reaching a higher level.
Here are key elements that Mark can provide in achieving your objectives:
· Well-written, Clearly Stated, Concise, and Substantive Resume
· Job Website Selection and Instruction on Using Filters and Making Contacts
· Opportunity Assessments, Resume Adjustments, and Interview Preparation
· Debriefing and Evaluation of Interviews and "Next Steps"
· Effective, Targeted, and Professional Emails to Recruiters & Hiring Managers
· Salary and Benefits Insights and Advisory
· Closing on an Attractive Job offer, Obtaining an Offer Letter, and Transition Planning
· Continuing, No Charge Career Guidance.
A Houston Career Coach: Comprehensive Career Services For Job Seekers At All Levels
I established Houston Career Coaching to be a reliable, welcoming, one-on-one Career Coaching Service for Houston-area residents. My Practice offers precisely what every professional seeks: straightforward, pragmatic guidance that will enable you to compete effectively in a challenging job market.
Whether you are considering an improved resume, more effective cover letters, interview preparation, or on-going career guidance, I am the Houston Career Coach who can help you get where you want to be professionally. I will listen to you closely and work with you patiently in delivering customized career coaching services.